Adaptation of Fyodor Dostoevsky's novel by Konstantin Bogomolov, 18+.
Director — Konstantin Bogomolov
Production Designer — Larisa Lomakina
Light Designer — Larisa Lomakina, Yana Boytsova
Costume Designer — Larisa Lomakina
Music — Konstantin Bogomolov
Cast of characters:
Rodion Raskolnikov — Dmitry Lysenkov
Pulkheria Aleksandrovna Raskolnikova — Alena Kuchkova
Dunya Raskolnikova — Maria Zimina
Sonya Marmeladova — People's artist of the Russian Federation Marina Ignatova
Arkady Ivanovich Svidrigailov — People's artist of the Russian Federation Valery Degtyar
Porfiry Petrovich — Merited Artist of the Russian Federation Alexander Novikov
Semen Zakharovich Marmeladov— Ilya Del
Petr Petrovich Luzhin — Aleksey Ingelevich
Konstantin Bogomolov, who is known for his radical productions in the main theatres of Moscow and St. Petersburg, released the second performance on the stage of the theatre "Priut komedianta" — "Crime and Punishment" based on the novel by Fyodor Dostoevsky.
"You will not see Dostoevsky screaming, suffering, sobbing in this performance. Here, Dostoevsky is calm, rational rather than emotional. All emotions are hidden inside. The approach to 'crime' (not the way of presentation) is really Tarantino-styled. In the sense that death in Tarantino movies is not seen as a drama, it is only an episode of life. Moments of physical torment have been removed from Raskolnikov's story, although both the text and the structure of the novel have been preserved. But at the same time, each monologue is removed from the zone of ethical and moral torment. That is Tarantino's style here" — Konstantin Bogomolov.
AWARDS
Two-time prizewinner of the St. Petersburg Higher Theatre Award "Golden Soffit": Alexander Novikov — "Best actor", Marina Ignatova — "Best actress";
Eight nominations for the Golden Mask National Theatre Award and St. Petersburg;
Nominee of the "KudaGo Award" in the "Performance Of the Year" section.
PREMIERE
24 March, 2019
RUNNING TIME
3 hours 30 minutes, with 2 intermissions.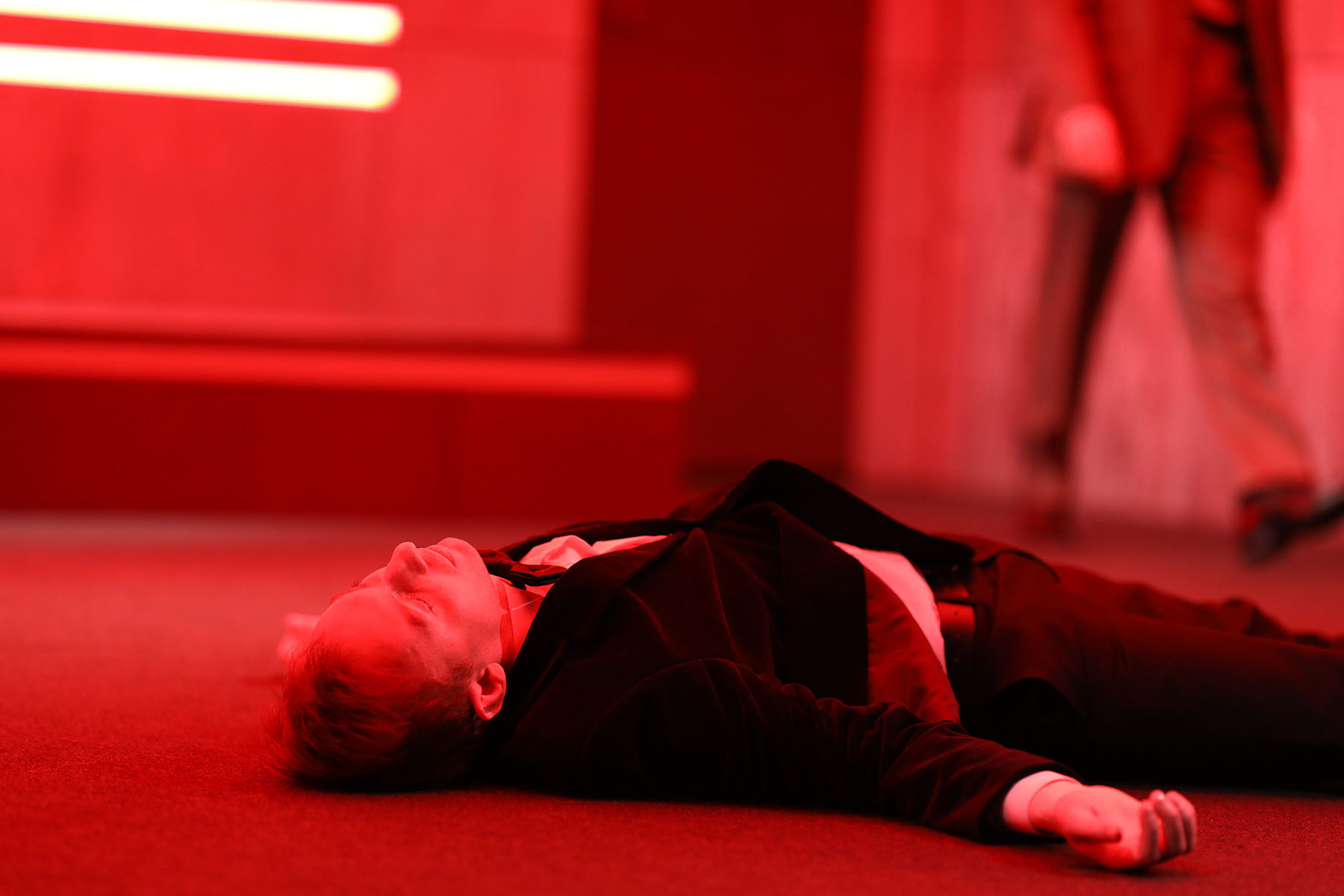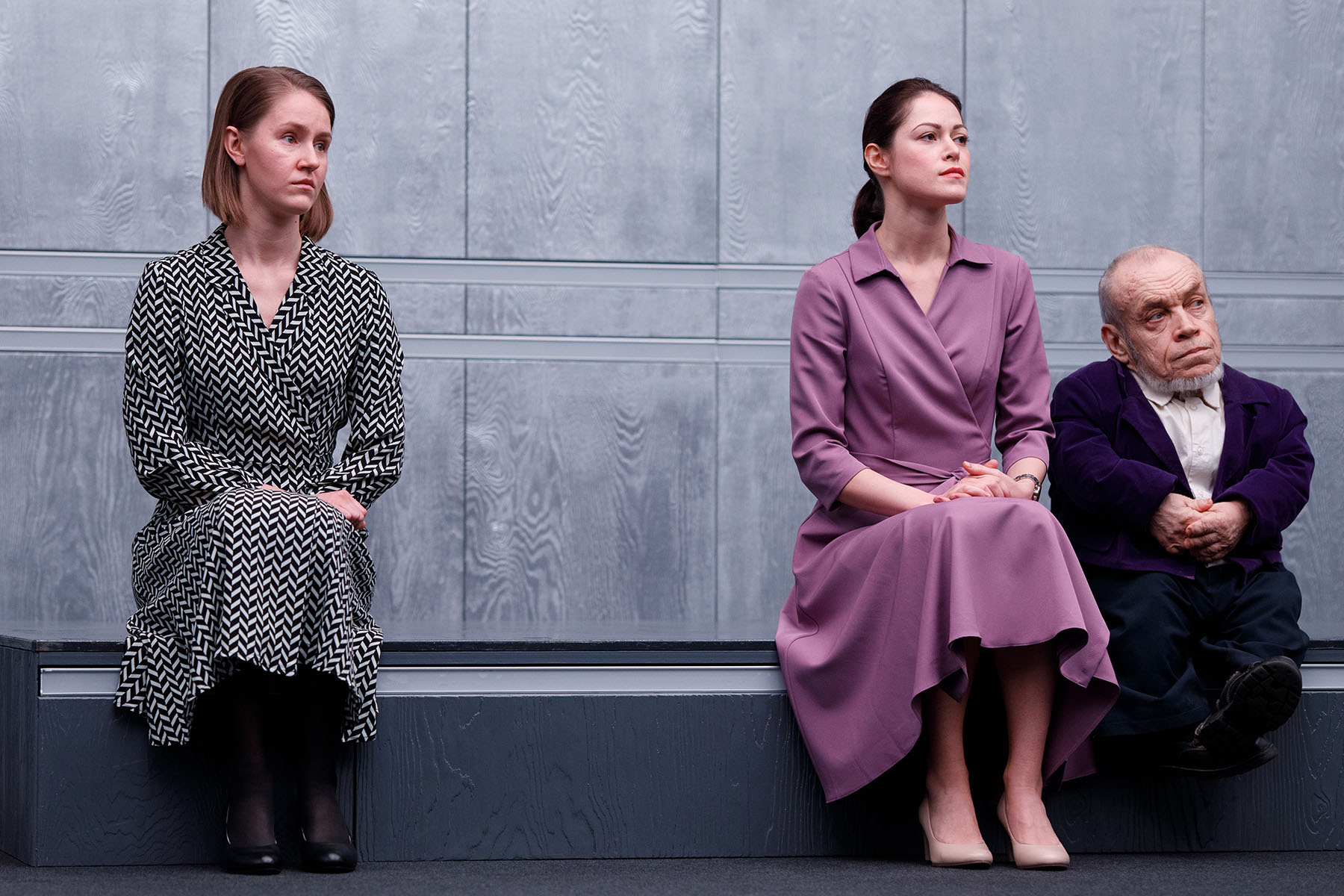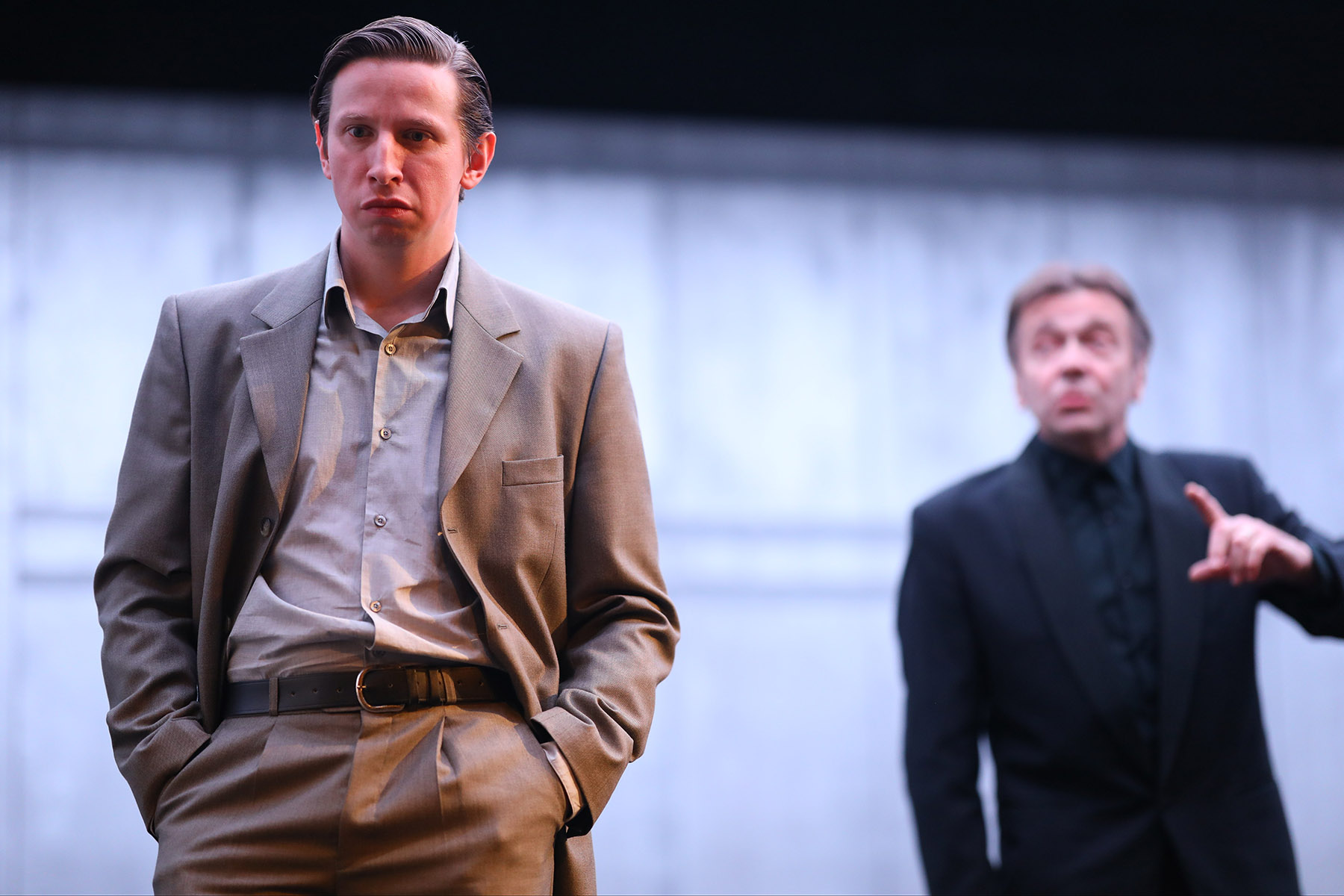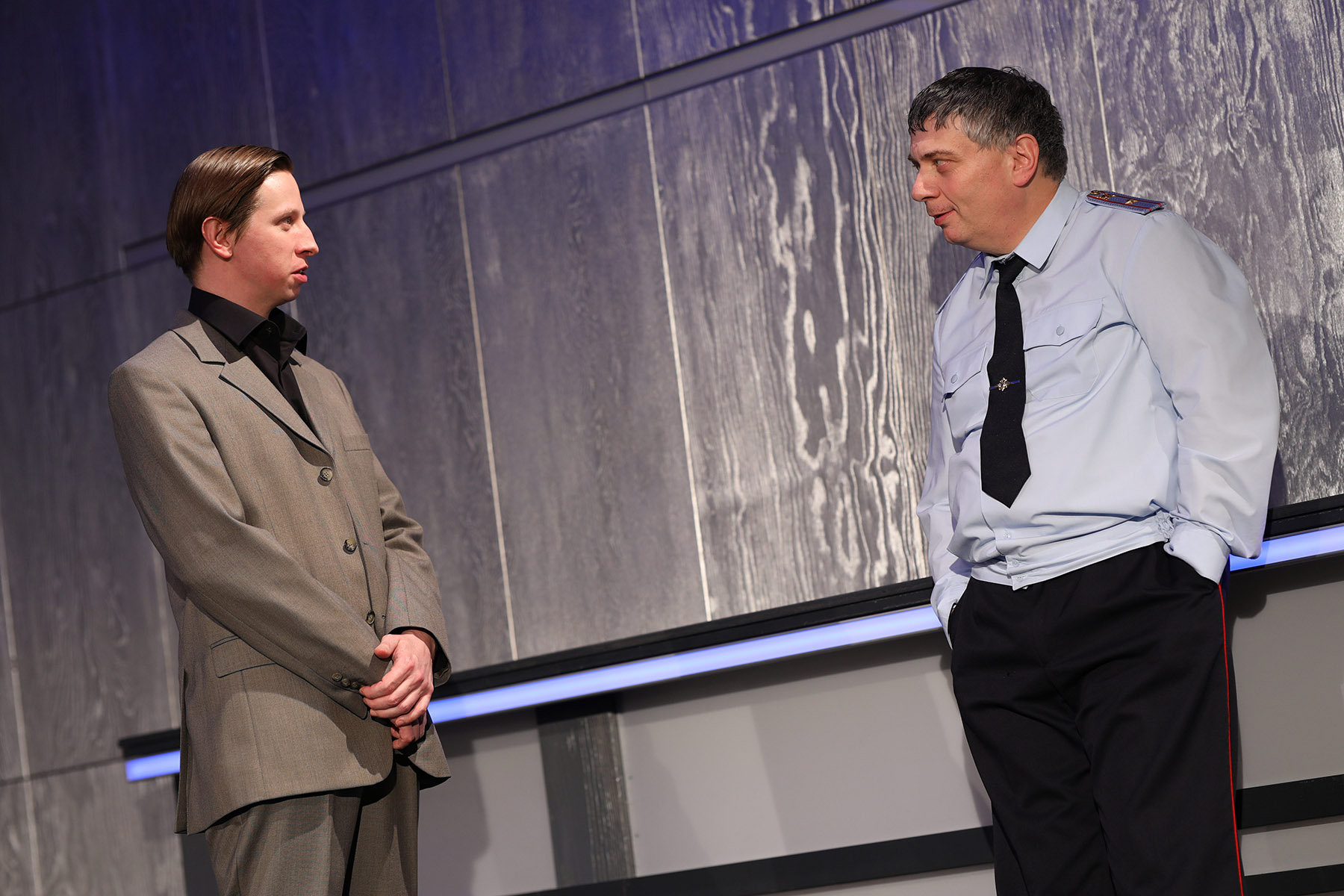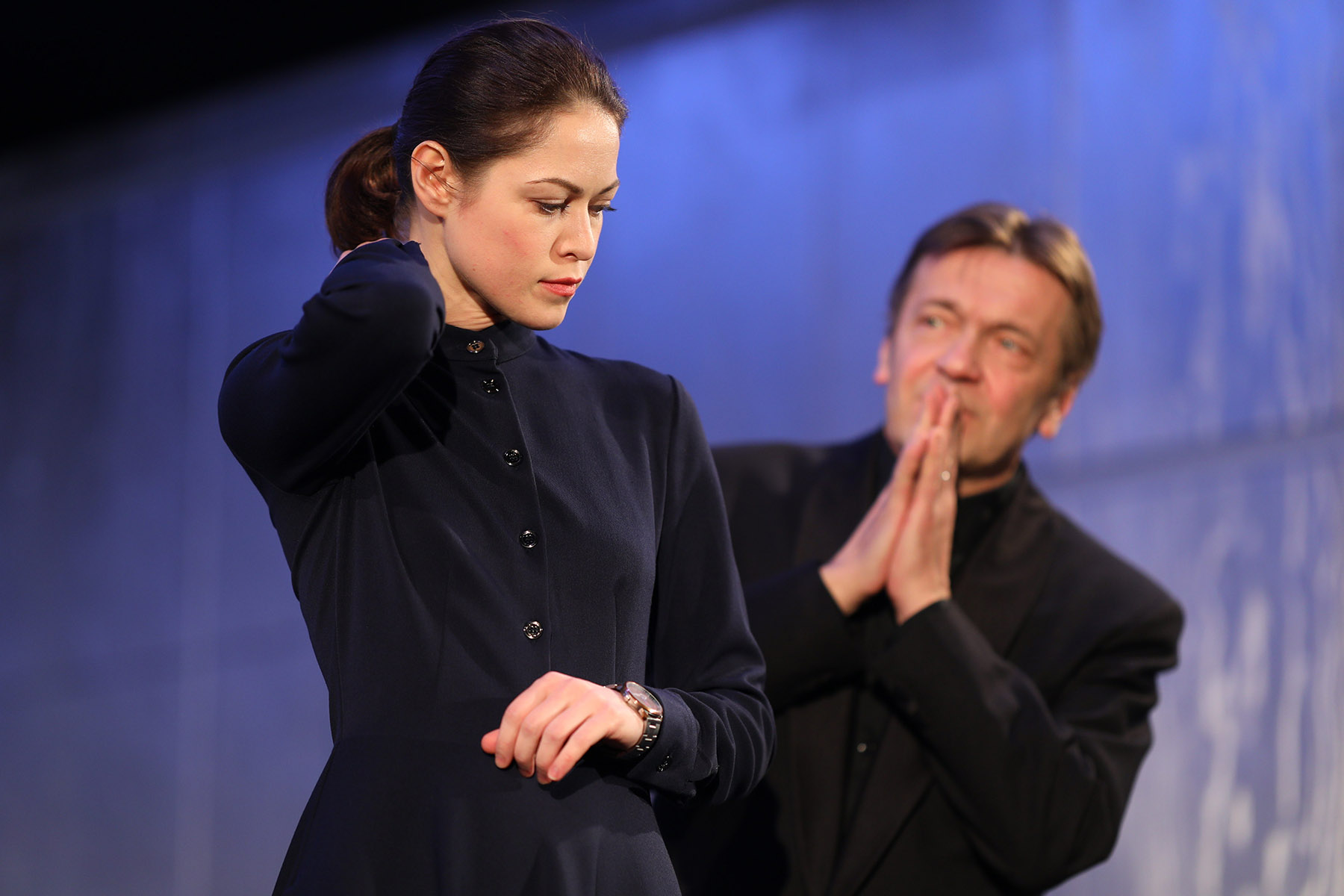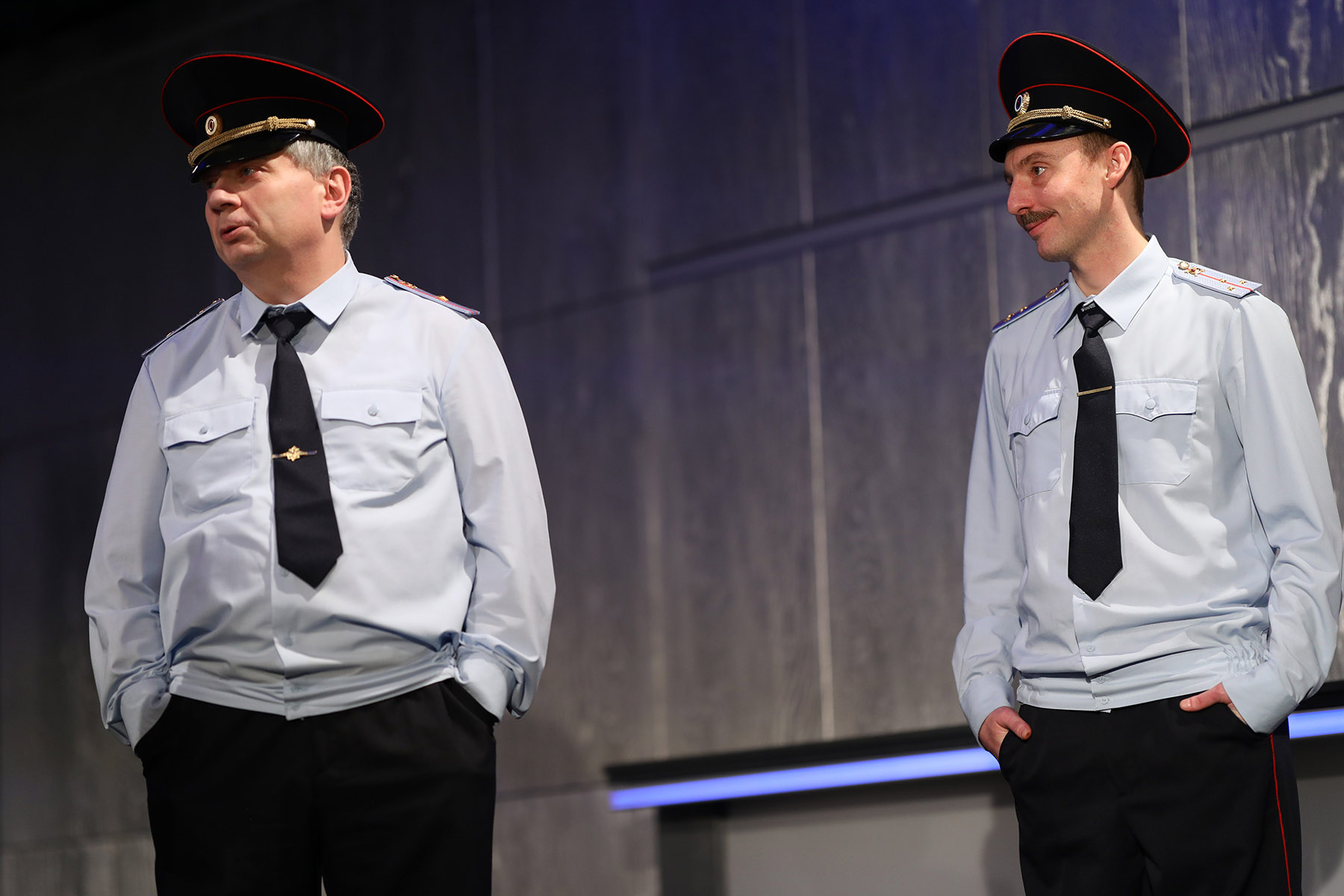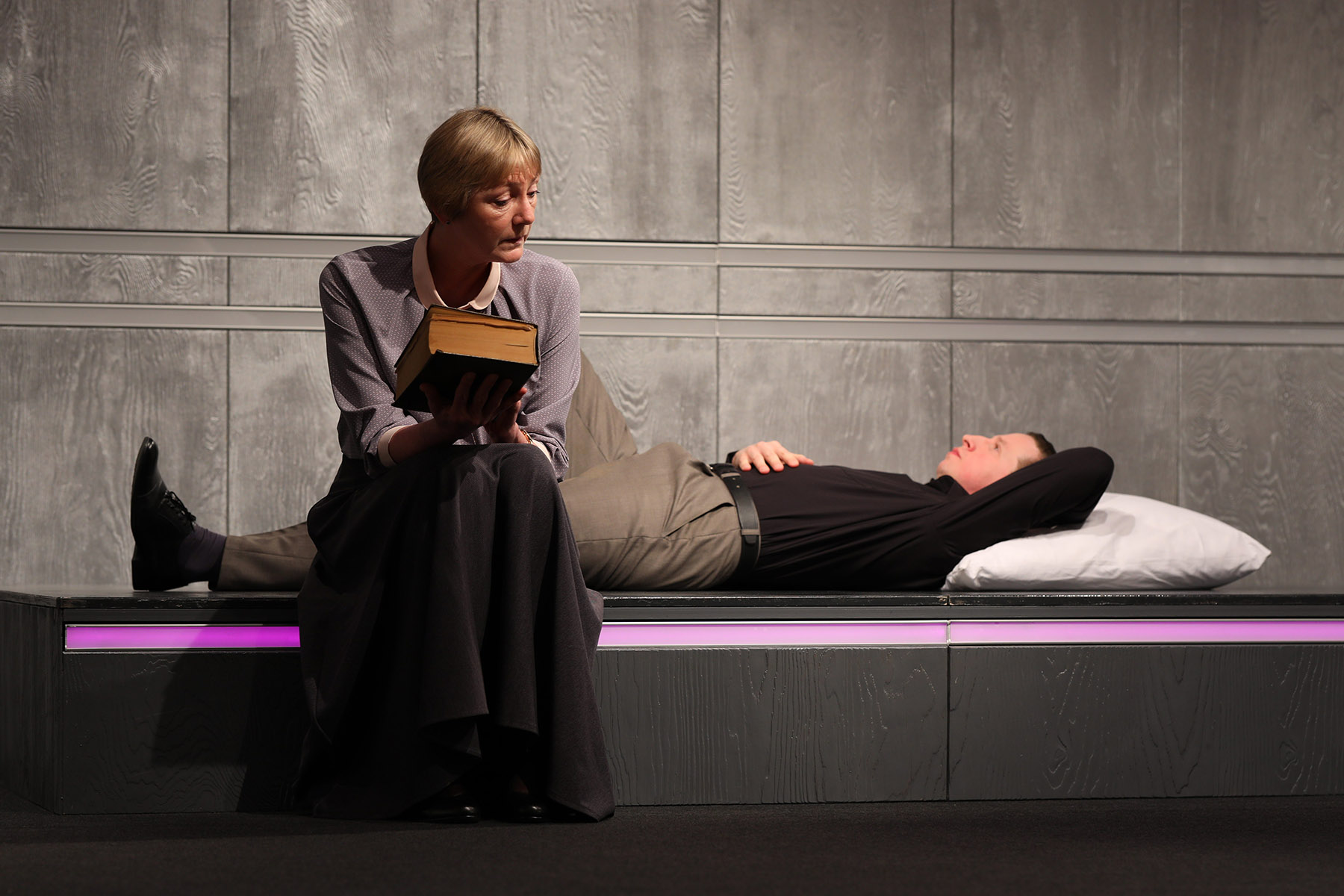 REVIEWS
"'Crime and Punishment' is 'Bomb' of the Petersburg season, the performance that reopened Konstantin Bogomolov" / Tatiana Dzhurova, Colta.ru
"The acting of the whole cast is a real ecstasy. By deliberately lowering the tone, everyone speaks without pressure, as we do in everyday life. Without wringing hands and pathos, they achieve incredible psychological certainty, where any meanings are appropriate" / Tamara Larina, "Petersburg diary" newspaper
"Intellectual actors are masterfully working with the word and juggling maxims like circus performers. And it makes the audience not only marvel at recognition (a text written more than a century ago sounds from the stage like publicism from today's newspapers), but also laugh" / Zhanna Zaretskaya, Fontanka. ru
"A wrapped mystery performance where is nothing but the word of Dostoevsky, and it sounds unusually sharp and overgrown with paradoxical subtexts. A wholly-owned acting theatre without noticeable directorial props is unthinkable radicalism today" / Andrey Pronin, Colta.ru