Ballet performance, 16+
Staging and choreography — Yury Smekalove
Composer — Bhima Yunusov
Stage Designer — Andrey Sevbo
Costume Designer — Nina Shterenberg
Lightning Designer — Konstantin Binkin
Video content — Sergey Rylko
Cast of characters:
Human-being, the Present — Yury Smekalove / Denis Klimuk
Mua, Woman — Zlata Yalinich / Yuliya Kobzar / Viktoria Litvinova / Anna Okuneva
Boy, the Past — Viktoriya Litvinova / Georgy Gusev
Deputchin, the Future — Igor Kolb / Ivan Grebentshikov / Alexander Chelidze
Voron off, the Dark — Alexander Chelidze / Aleksey Lubimov
Kepler Poinsot, the Light — Viktoriya Litvinova / Nataliya Povoroznyuk / Ekaterina Chebikina
A ballet performance "Solaris" is a reflection inspired by a Stanislav Lem's famous fantastic novel. What force does precede a human and define his existence? How to find it??
The scene of the story is laid at "Zemlya" cosmic station and in space. During the interplanetary journey a human is fatally exploring his own inner world. Perhaps it is where the power and undying light exist.
All six characters are equal and a part of the same personality, memory impressions of its unconsciousness. All of them are searching something important but very distant. However by following the characters a viewer realizes that he is the main character of the performance.
*a Latin word meaning "pertaining to the sun"
PREMIERE
3 March, 2018
RUNNING TIME
2 hours 30 minutes, with an intermission.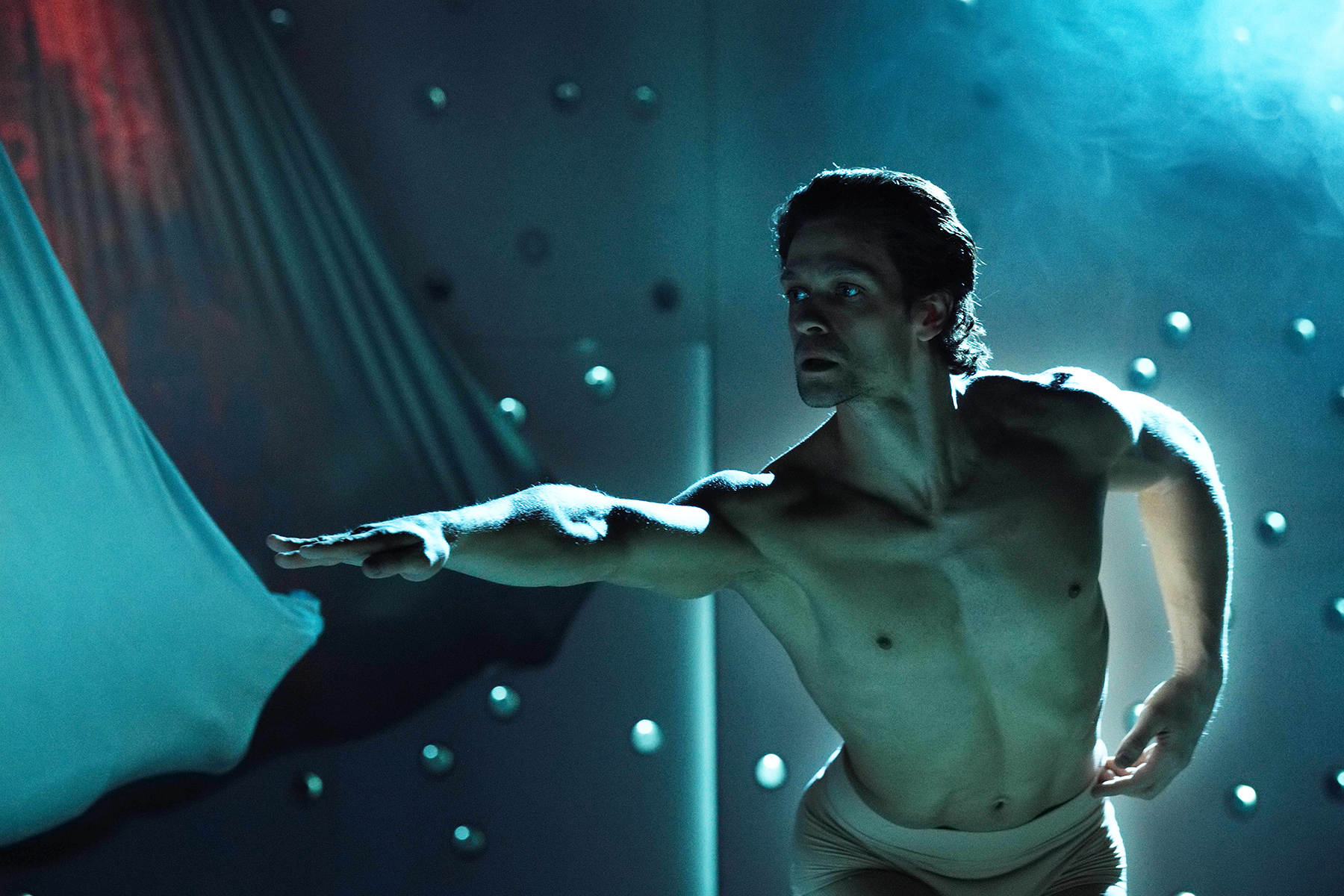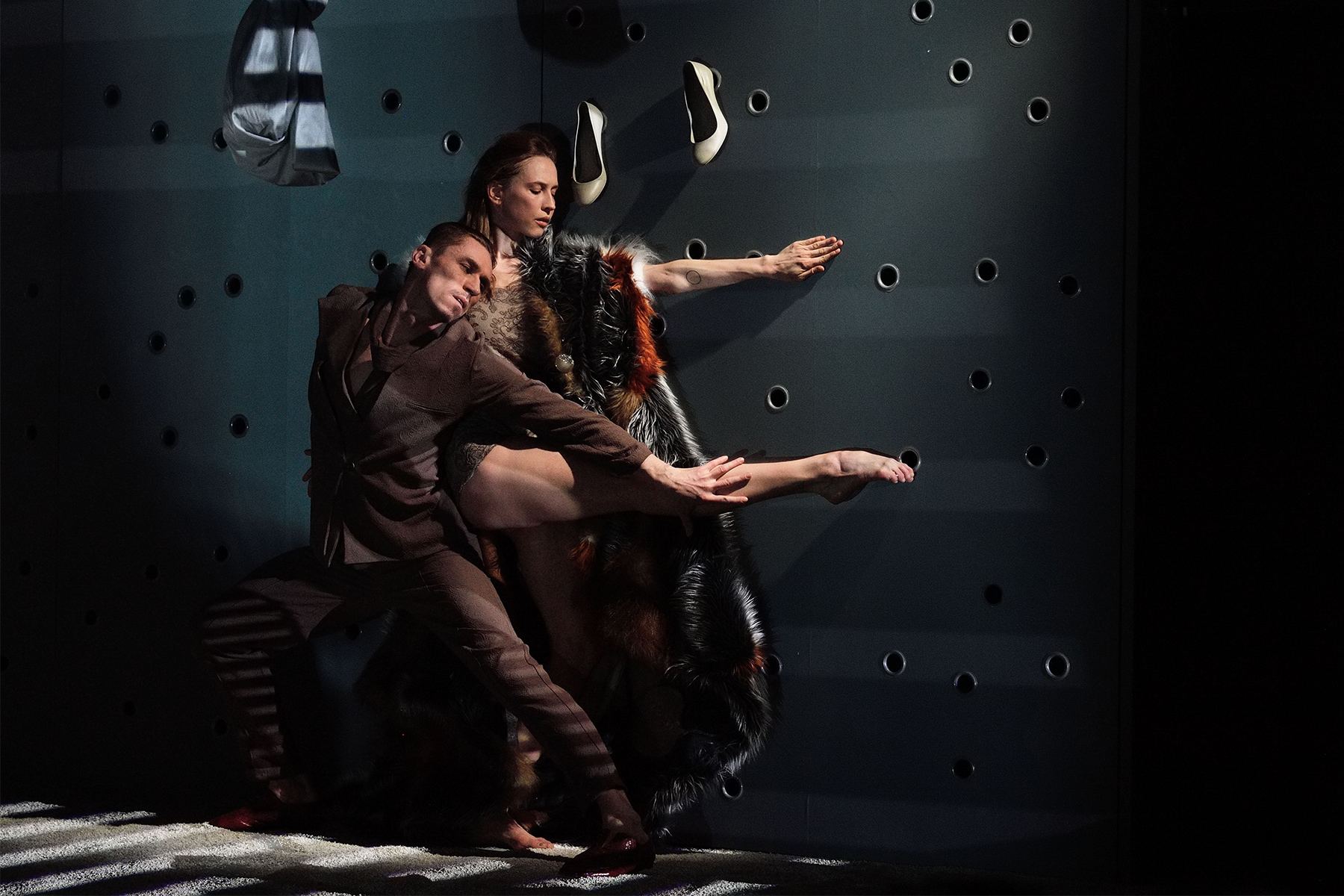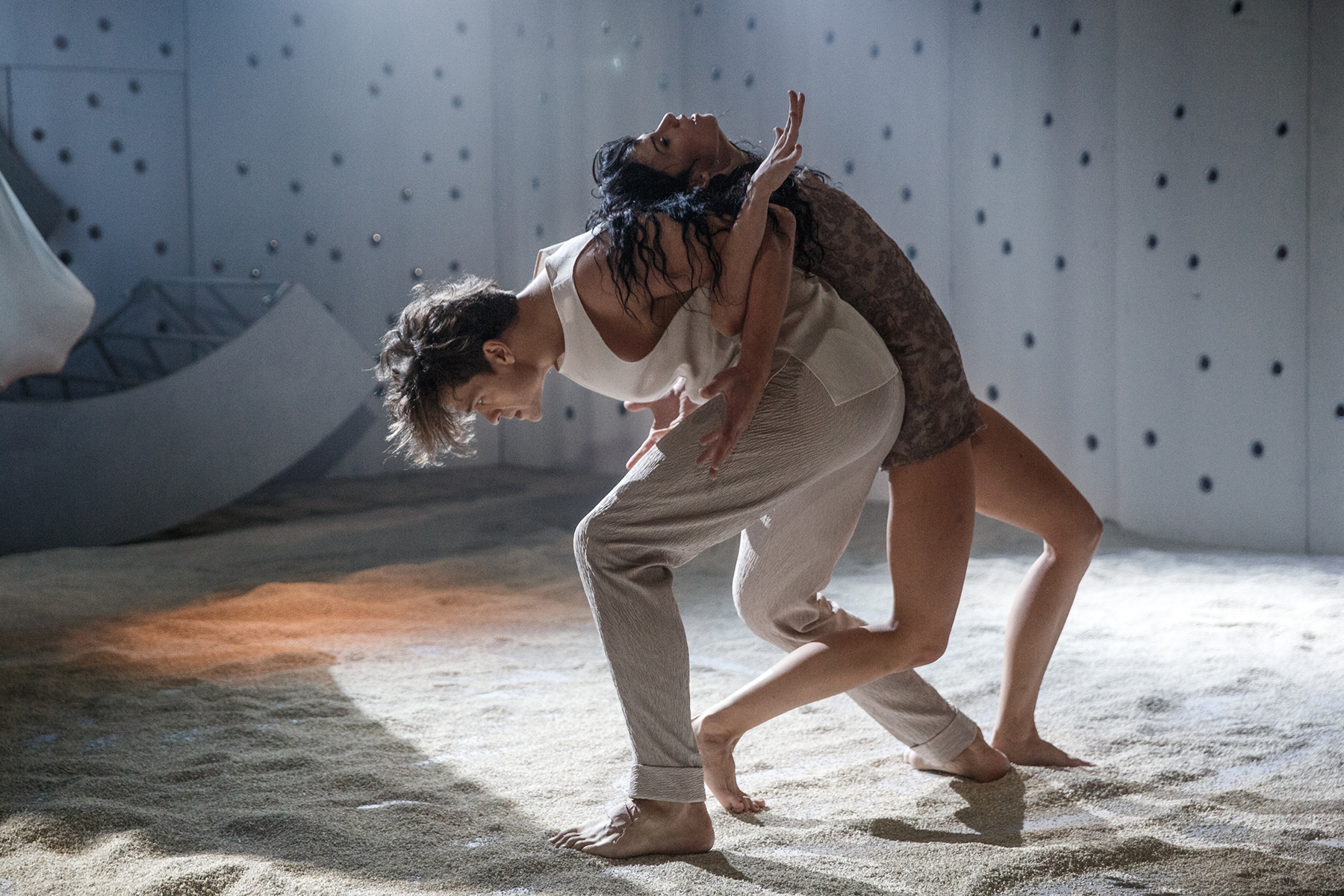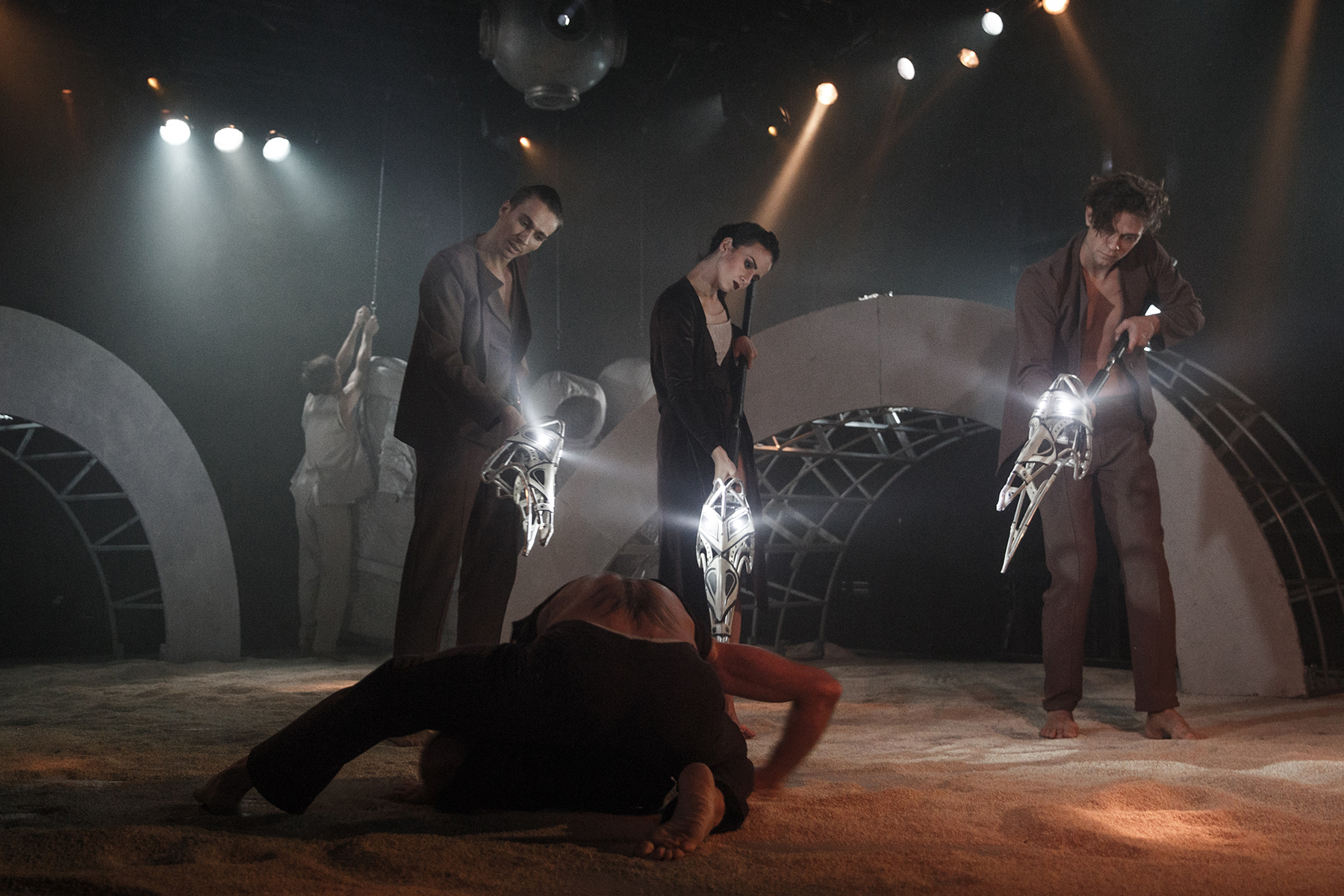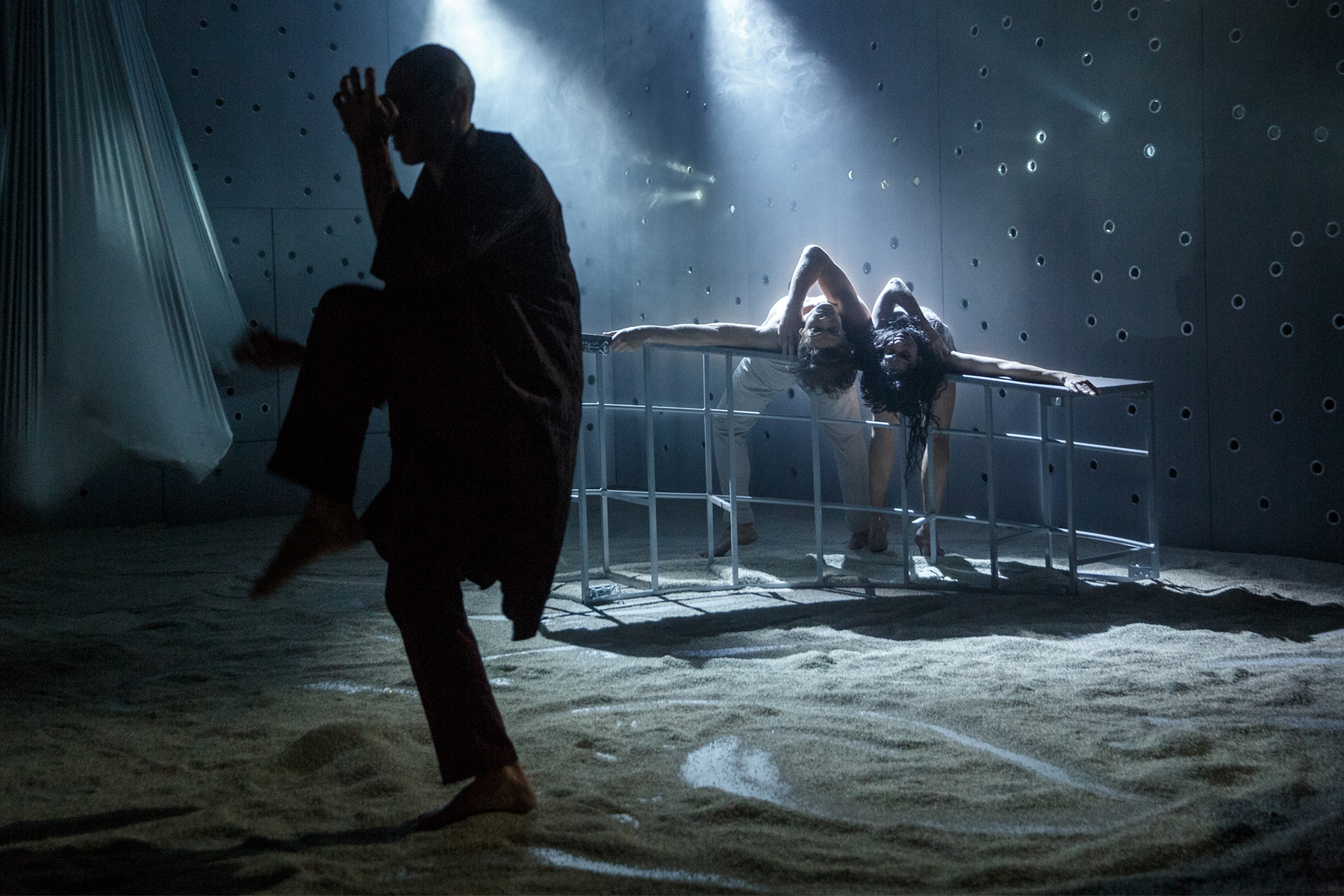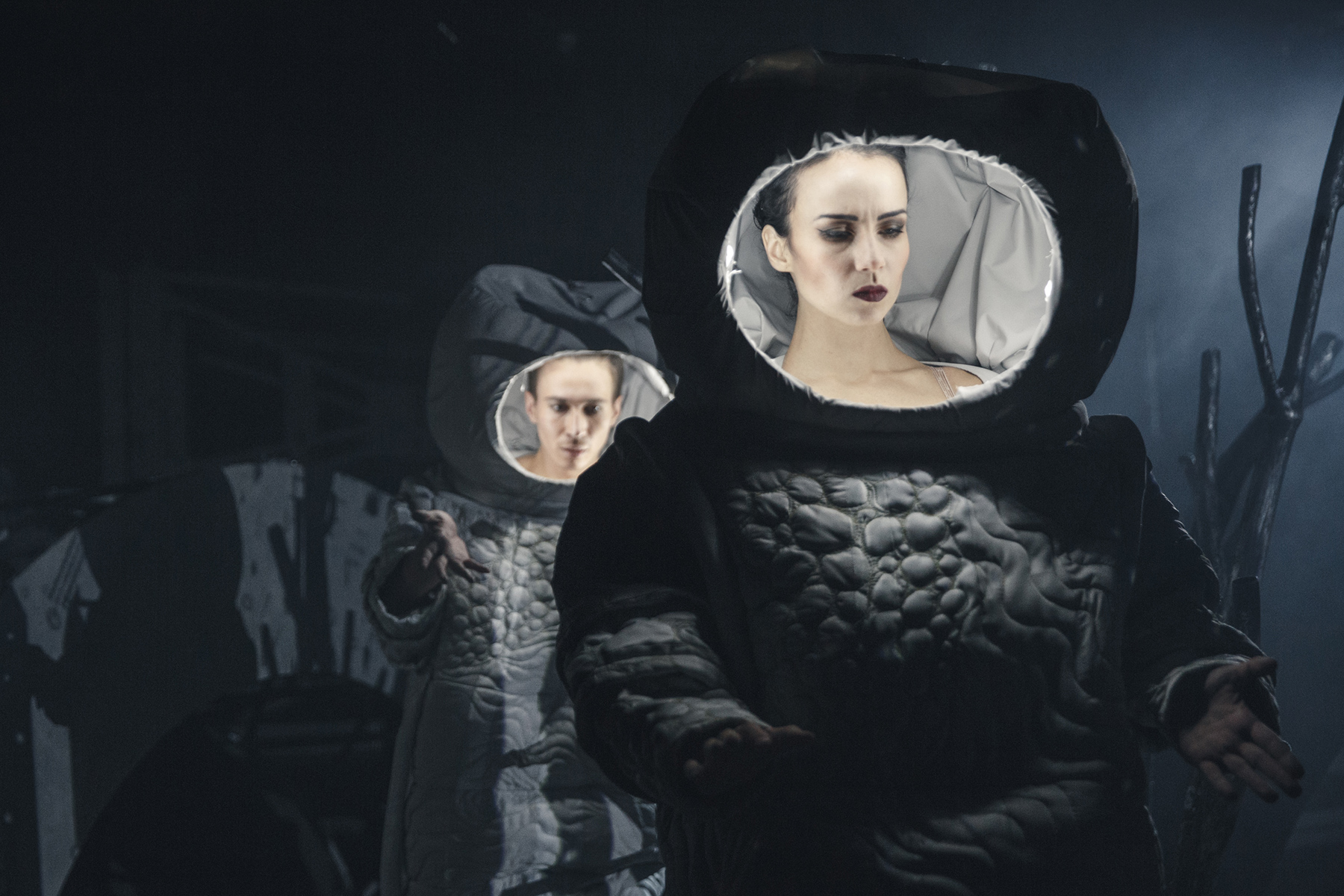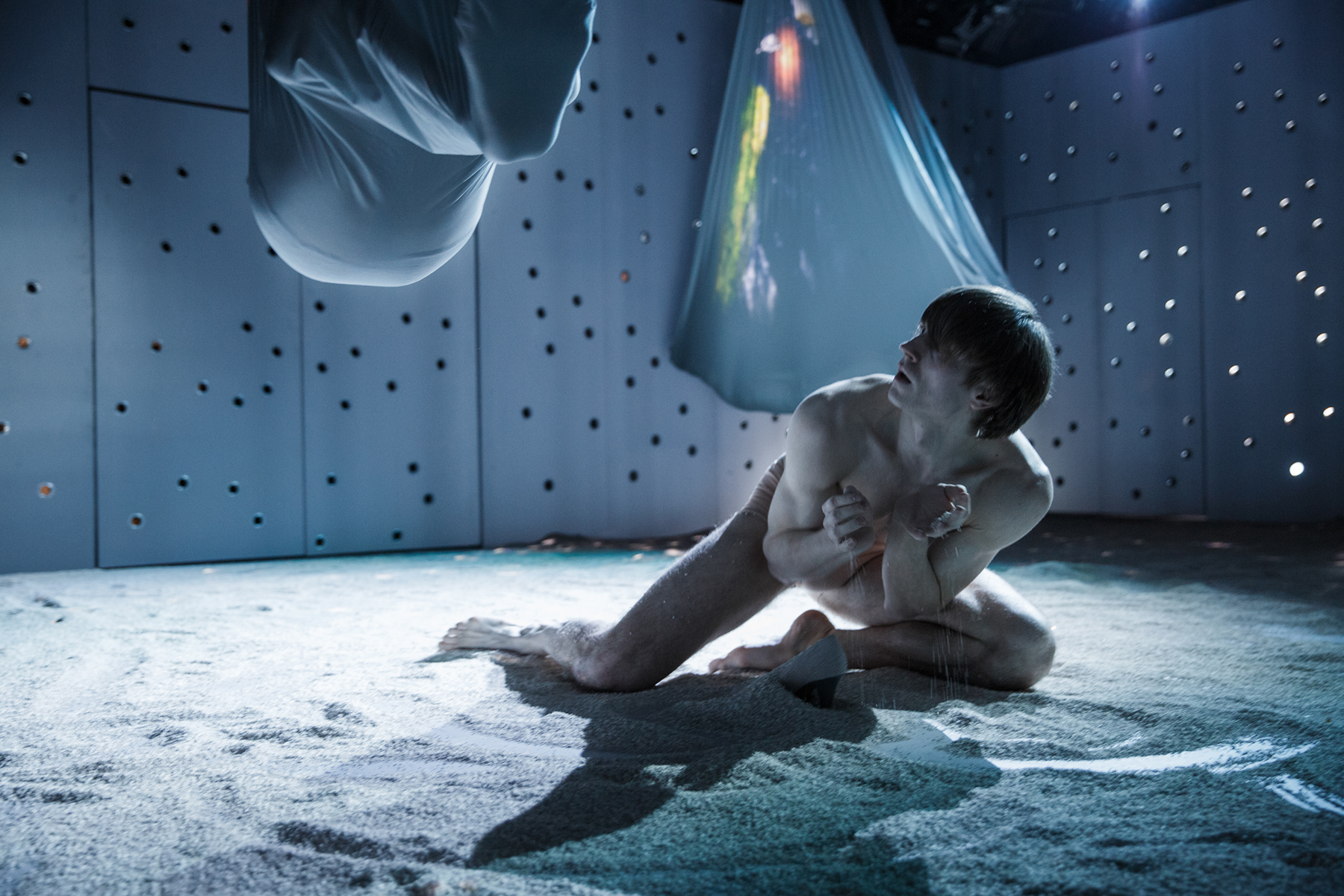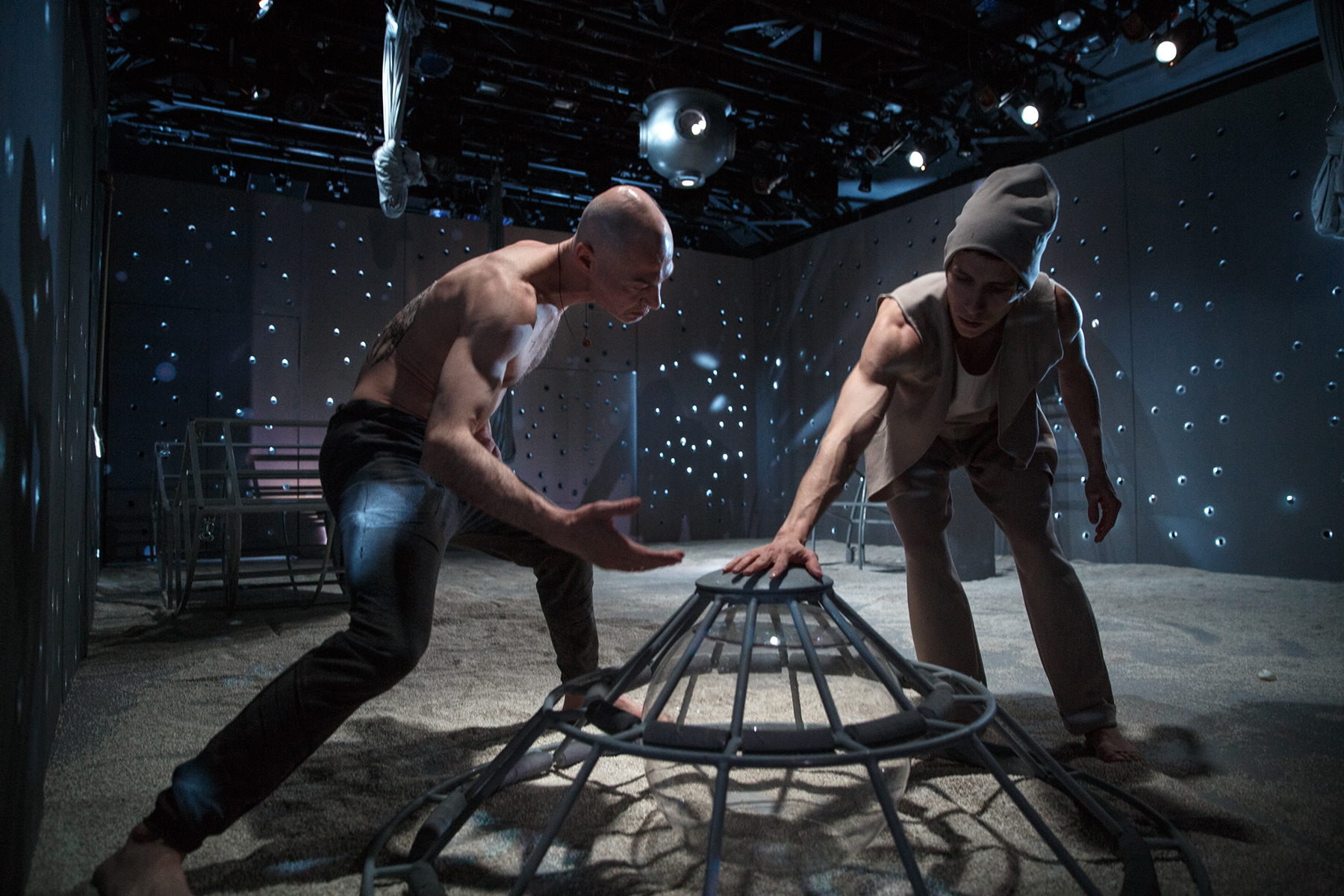 REVIEWS
The new production by choreographer Yury Smekalovе is an experiment. Artists of different dance believes — from the "classics" (who dance classic) of the Bolshoi and Mariinsky theaters to the "contemporariests" (who dances contemporary) are looking for a new plastic language right on the stage. Petersburg composer Bhima Yunusov has composed for the performance far from academicism, where Bach and Vivaldi drown in noise, trip-hop and ambient. And "Solaris" by futurist and artist treating the fantastic writer Stanislaw Lem is very suitable for creating the theater of the future." / Elena Anisimova, "Sobaka"
"The flight of fantasy which turned the audience in a good shock. The names of the dancers Smekalove assembled for this production are capable of bringing to the holy awe of any
balletoman and admirer of contemporary dance: Igor Kolb, Vladimir Varnava, Zlata Yalinich, Alexander Chelidze... The fact that a dozen cool artists do in Solaris fits into any canons. They behave masterfully like hooligans, they get pleasure from it and broadcast live emotion for the audience. And this is a sign of quality in the art of contemporary dance, distinctly described by
very few people who can do this." / Maria Kingisepp, "Evening St. Petersburg"
"Smekalovе knows how to accurately recruit a team of 'accomplices'. He involved the composer Bhima Yunusov, who never worked in academic genres, the scenographer Andrey Sevbo, the costume designer Nina Shterenberg, the lighting artist Konstantin Binkin and the video-content artist Sergei Rylko, to create the 'Solaris'. Video projections looked spectacularly, exactly blended into the style of music and ballet" / Anna Galaida, "The Russian Newspaper"